Miyazaki Hanafubuki Ichiza
"Miyazaki Hanafubuki Ichiza" is the only Chindon'ya – a traditional Japanese band of sandwich board advertisers – in Southern Kyushu area.
Chindon'ya – outsourcing advertising business started in the Edo period (from 1603 to 1867).
We are happy to respond to customer's request as street promotion, stage performance and so on.
We also can offer a performance collaborating with professional comedians and performers all over Japan.
We are pretty sure we can make you smile and cheer you up through this traditional Japanese culture.
We are very much looking forward to working with you.
Profile of Chairman Wakana Miyata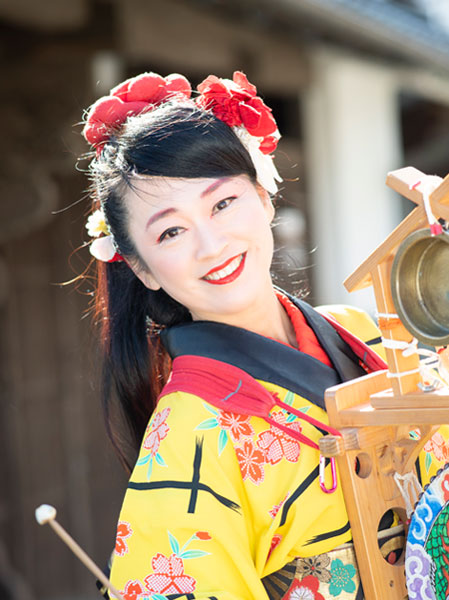 | | |
| --- | --- |
| Name | Wakana Miyata |
| Hobby | Drawing, Walking with Ipponba-geta / single tooth (Geta – clogs usually have two teeth) |
| My interest | Smiling, Aikido, Japanese calligraphy |
| Message | I would like to be your vitamin preparation for your smile and energy. |
Program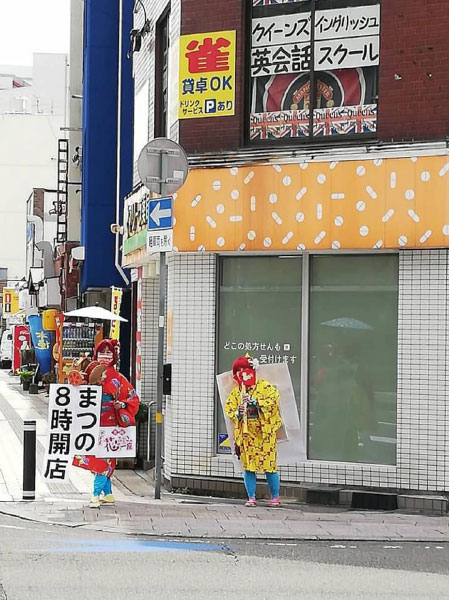 Street Advertising
We can advertise your store on the Opening sale, Bargain day and Special campaigns. Also, we can hand out promotion material as flyers to the customers.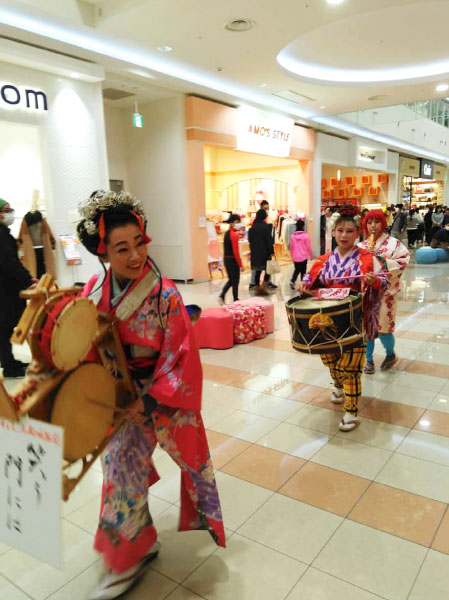 Event
Enjoy our performance and parade at shopping mall, stage performance at city and town festival. (Major Program: Song -Showa period song to J pop/ on request-Nankin Tamasudare - street performance in which the performer transforms a specially made bamboo screen into various shapes while chanting an accompanying poem)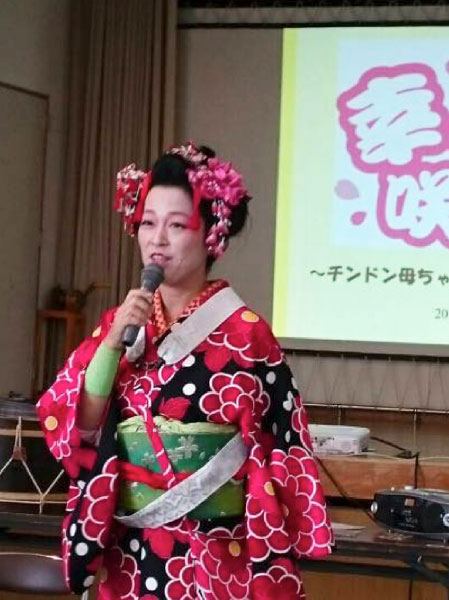 Lecture Meeting
Title "Let happiness bloom" Please enjoy the story of my 25 years Chindon'ya life full of tears and smile.
Thank you for visiting our site.
We are very much looking forward to working with you.